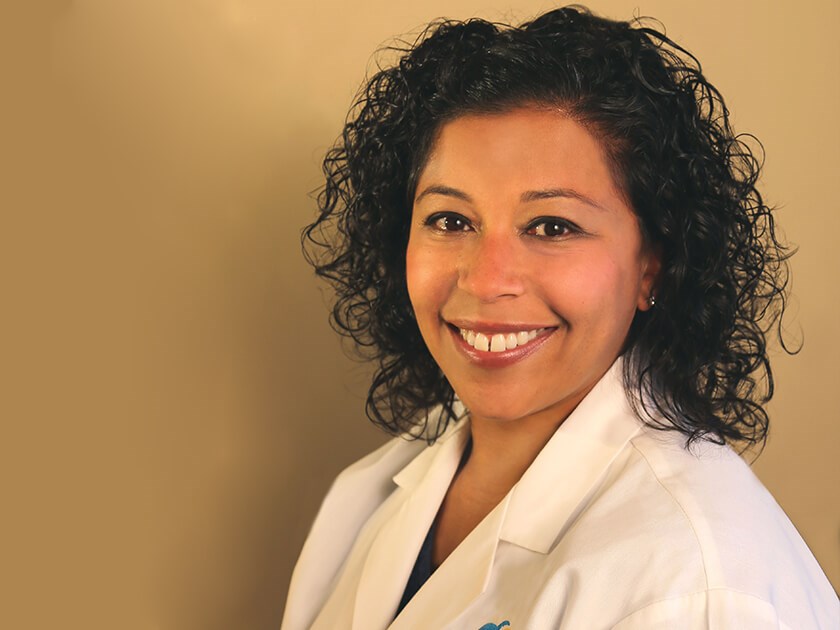 Originally from New Bedford, MA, Dr. Kelly Soares is an experienced dentist who serves the greater Springfield, MA community from People's Dental. Dr. Soares is part of a skilled team of dental professionals, committed to providing superior dental health. In her spare time, she enjoys crossfit and traveling.
After attending dental school at Boston University, Dr. Soares received her D.M.D. in 1999. Upon graduation, Dr. Soares focused on public health and practiced dentistry in a community health center in Worcester, MA. In October of 2014, Dr. Soares decided to move to a private practice at Chicopee Family Dental before beginning at People's Dental in Springfield, MA.
Dr. Soares is a member of the Valley District Dental Society, the Massachusetts Dental Society, and the American Dental Association, and is intrigued by each individual aspect of dentistry while focusing on improving and maintaining the oral — and thus overall health of her patients. Dr. Soares invests hours each year attending continuing education courses to remain up to date with advances in the dental industry.
Reviews
"Excellent care with friendly and caring staff! Very clean office and professional staff!"
D.S.
Google
"Very capable and kind staff...Excellent care, and I would definitely recommend them!"
M.S.
Google
"Always kind patient and professional"
J.S.
Google
"Experience there for the first time was great I was greeted by Julie at the front desk with a voice to light up anyone's day and Dawn was very professional, as well made the process a bit easier with communicating with me. I would recommend anyone to go here ."
K.A.
Google
"Dawn is great, especially, with me…a very fearful dental patient! She had big shoes to fill, following Randi and Odessa, but she does not disappoint, she is great!!!!"
T.S.
Google